About Pogo Meister:
My pogo name is Pogo Meister. I was born June 16, 1992. I'm a crazed packer fan and, during football season, I may change back and forth from pogo meister to packer meister.
Pogo Meister Pulls a No-Hands Twizzler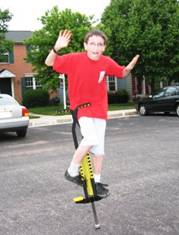 Pogo Meister Pulls a Flying Kickout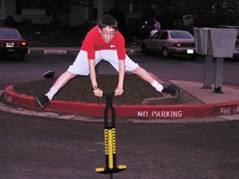 I have one original trick which I call the confusion stomp. I use a foam master but I have been looking for a GG.